His Place is a community outreach ministry of Alma First Church of God.
Our Mission is to bring glory to God by providing activities that encourage total well-being and enrich the family.
---

---
Winter 2019 Group Fitness Schedule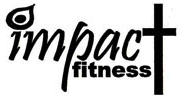 All classes are FREE and Everyone is Welcome!
---
His Kids After School Program
It isn't always easy to

Interactive stories from the Bible will bring to life boys and girls who stood up for what is right in a world full of wrong… setting examples for kids to follow today and everyday.
You'll want to bring a friend to share the laughter, love & life through games, snacks, crafts & surprises at HIS KIDS every other week at HIS PLACE!
Invite your friends and register today!
It's FREE!
  Find Us On Facebook
 Find Us in Alma, MI  
200 W. Superior St. (corner of Superior St. and Park Ave)
989 463-1676  hisplacealma@gmail.com
Make a donation to His Place! Please click the "Donate" button to send your contribution. (No need to have a PayPal account. Just click "Continue" where you see: Don't have a PayPal account? Use your credit card or bank account.)